Specifications:
Size: 520*520*410mm
Packing size:540*540*520mm
Net Weight: 7KGS
Gross Weight: 10KGS
Pan size: 51.5cm
Method heating : Electric
Power:1kw
Temperature range: 230 ºC

Yield 12 / min (vary depending on floss size)
Voltage:220v/50-60hz,110v/50-60hz

Picture of machines: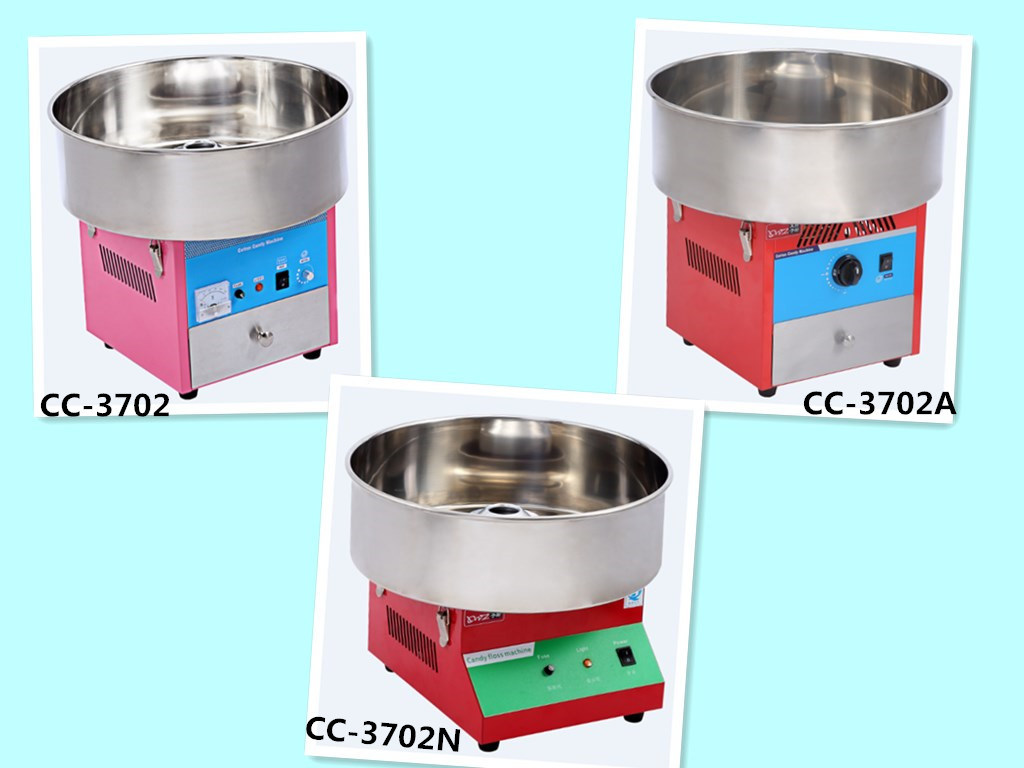 Description:
Cotton candy (American English), candy floss (British English / Hiberno English), or fairy floss (Australian English) is a form of spun sugar. Since it consists of mostly air, servings are large. Many people consider eating cotton candy part of the quintessential experience of a visit to a fairground or circus. Any color of cotton candy can be made. Eating cotton candy is often considered only one part of its allure, the second part is the act of watching it being produced in a machine. Cotton candy is widely applied at Birthday Parties, Graduation Parties, Festivals, carnivals and fairs.
Works Continually and Yields one per 30 Seconds
,

comes with ON-OFF switch, Voltage Meter, Fuse and C
ontroller
.
With Stainless Steel Pan and Scoop makes it easy to clean and maintain.
Great and easy way to start up your own business

.
CE approved, and the cord is strong and durable enough.
Better rating than the most critical standard.
We will provide devices with the correct power supply depends on the country in your selling markets

.
After sales and warranty:
1. normally we prepare 1% total value spare parts together with each order

2. if customers can bring back and send to us the broken parts which used less than one year. We will exchange the new parts and send to buyers.

3. whenever the guidance help needed ,Goshen people will fulfill its power to make it and corresponded training works are available in factory .

4. once you met trouble ,better tell the responded sales with evidence …We advise with pics which can back you up strongly. We can prepare spare parts in your next order repetitively. If urgently needed, courier charge beard by buyer.
About us:

prince West Kitchen Equipment Manufacturing Co., Ltd. is a specialized manufacturer of western kitchen equipment, snack machinery and kitchen projects. With the support from various customers, we are developing rapidly and enjoying a good reputation in the west kitchen equipment industry.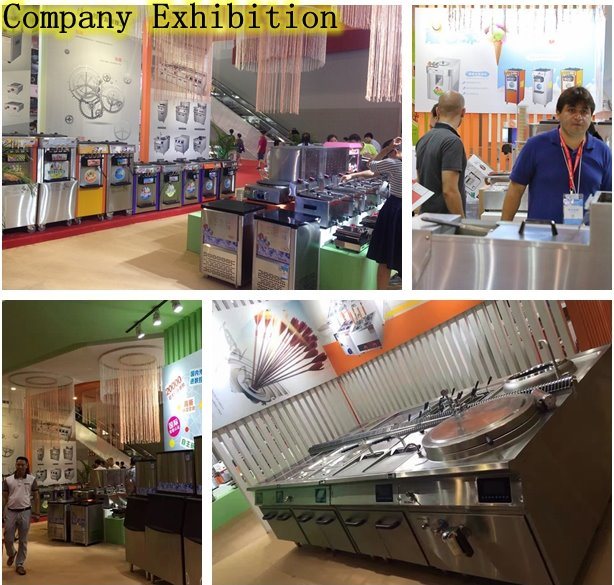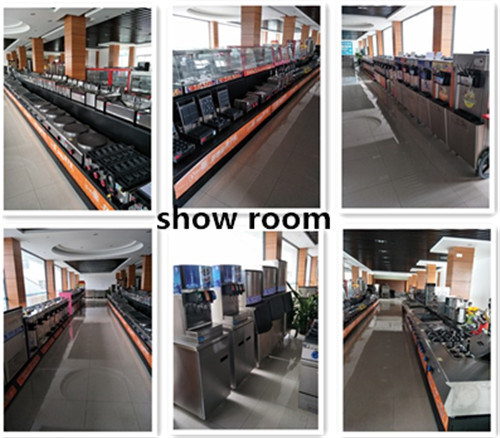 Contact us:
Anything remaining unclear, please feel free to contact.