32" Metal Amusement arcade Fighting game machine for game center
How to play:
1.insert the coins into the machine
2.Press the button to choose the players that you want to be
3.Use the joystick to control the direction and the button to play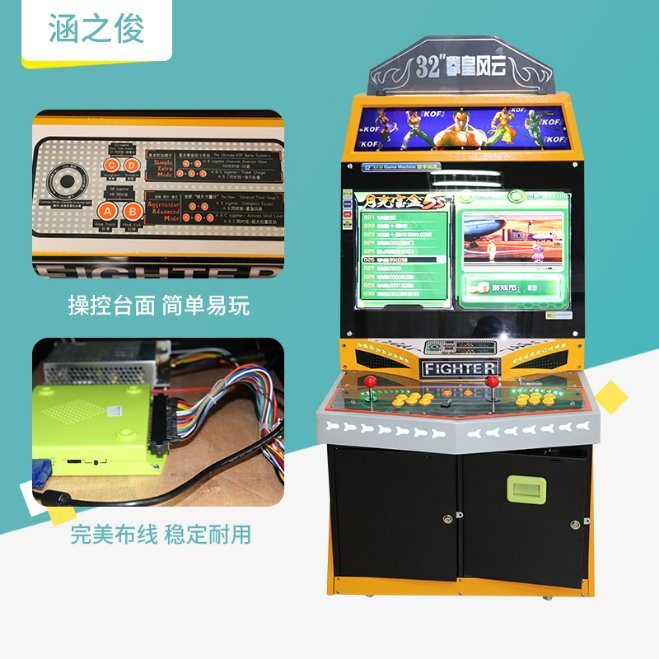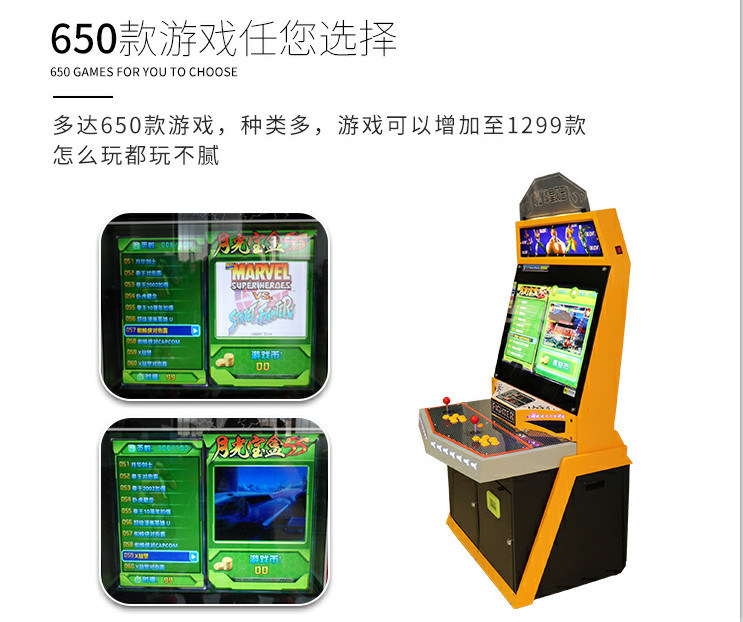 Our showing room: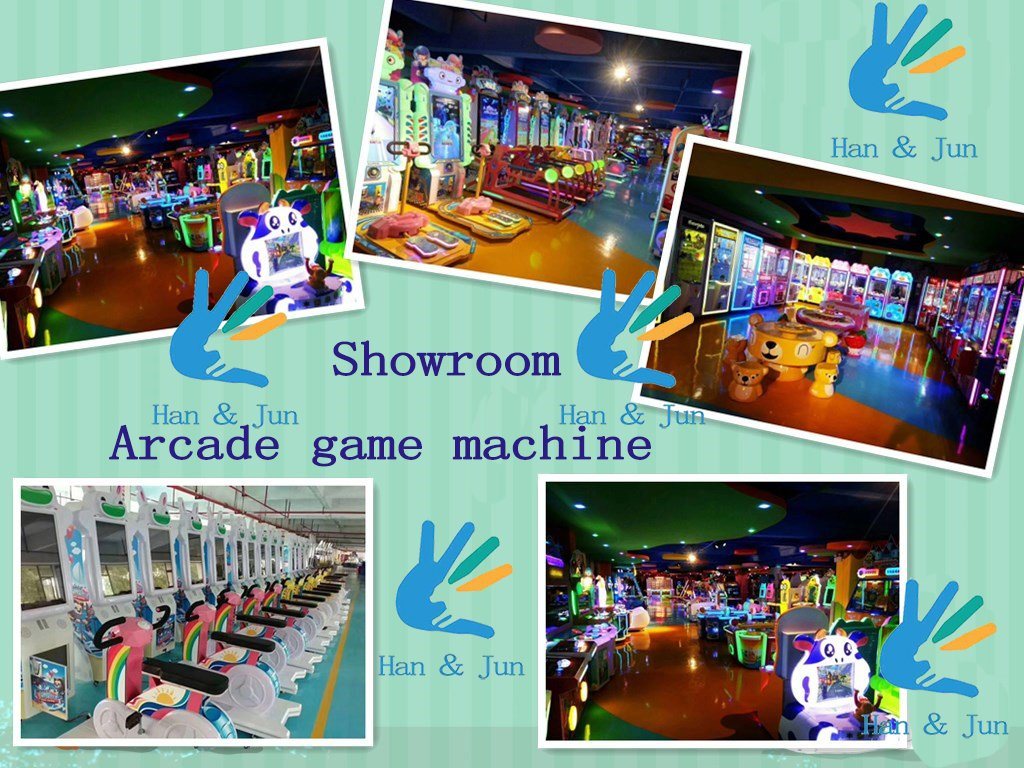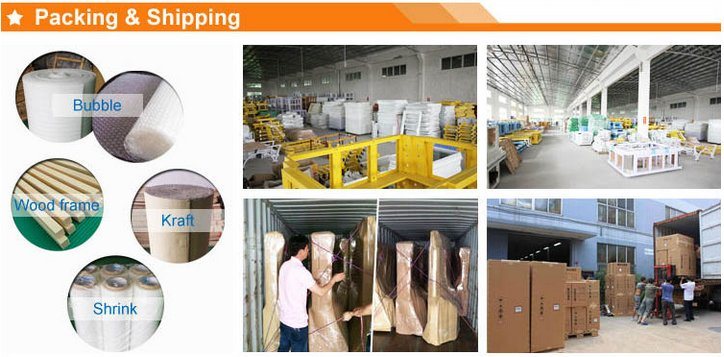 About Our Company:

Guangzhou Han&Jun Electronic Technology Co., Limited. ( Han&Jun Electronic Technology Co., Limited) .

· Founded in 2005, located in Panyu District,Guangzhou, where is the biggest manufacture and distribution center of game machines in China.
· Specialized in manufacturing, selling and after-sale service of arcade game machines and slot game machines.
· Has a highly effective and responsible team
· Over 1000 showroom and 3000 factory with high quality metal production facilities.
· Be able to develop fishing games and slot games for areas under different laws and regulations.

Why Choose Us?

R&D

We have a profession strong team to programme gambling machine for sale game software and design cabinet appearance

OEM&ODM
We have our own device of designing and producing metal and wood cabinet, more than 5000m2 factory to
guarantee powerful production capability
24 H 7D Aftersales

Our whole aftersales team is stand by 24 hours to troubleshoot your problems in the shortest time

Buying and
Inspection Service

We are willing to help our customers buy and inspect their products bought from other places in China.


Our Special Services:
1. Free of charge on repair the spoiled gambling machine accessories even been damaged in other factories.
2. Free of charge on the service of container loading of other goods purchased from other places in China,
3. Free of charge of offering professional English arcade disassemble drawing, assembling drawing, wiring diagram, fault solution of all products, solve all the arcade technology problem for our customers.
4. Free of charge on the service of hotel reservation, car pick up, English translation and introduction of the market condition.
5. Be able to arrange technicians to go abroad for gambling machine maintenance, arcade technology training etc for gambling machine